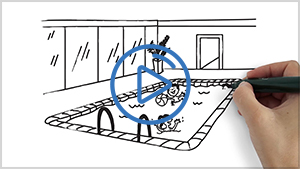 Dehumidified Air Solutions was originally created out of three companies that shared one vision – delivering an awesome customer experience.
We took the three biggest and most respected companies in the dehumidification industry – Dectron, Seresco and PoolPak – and put them under one team. Working together, these strong and independent brands have the scale and resources to bring to the market our vision for leading innovation and best-in-class service and support.
What that means.
For us, it means cutting-edge dehumidification technology, made with high-quality components. It means the lowest cost of ownership and maximum value for your money. And it means North America's largest factory-direct dehumidifier support team to offer you after-sale service and support that goes beyond what's available elsewhere in the industry today.
Where we're going.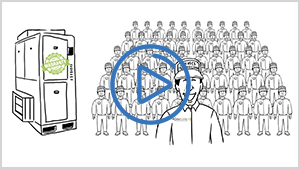 With our brands' years of experience in indoor pools, we've learned a thing or two about dehumidification. We've been leading, innovating and perfecting it for over 42 years – now we bring that knowledge to the grow room industry.
Standard dehumidifiers simply aren't equipped for the unique and exacting requirements of grow rooms. Who can provide a solution that offers precise control, tailored for the needs of the industry? We asked our top engineers to invent something new, specifically for the modern-day grow room. The result is Agronomic IQ, the newest member of the Dehumidified Air Solutions family.
As we move forward and expand into this new industry, our brands continue to work together with a constant drive towards our shared vision.