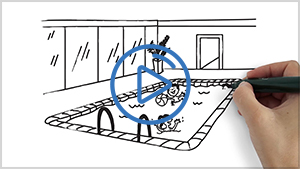 Dehumidified Air Solutions was originally created out of three companies that shared one vision – delivering an awesome customer experience.
We took the three biggest and most respected companies in the dehumidification industry – Dectron, Seresco and PoolPak – and put them under one team. Working together, these strong and independent brands have the scale and resources to bring to the market our vision for leading innovation and best-in-class service and support.
What that means.
For us, it means cutting-edge dehumidification technology, made with high-quality components. It means the lowest cost of ownership and maximum value for your money. And it means North America's largest factory-direct dehumidifier support team to offer you after-sale service and support that goes beyond what's available elsewhere in the industry today.